Where My Girls At? Contemporary Feminist Art. A Conference for Graduate Students and Emerging Scholars of American Studies.
Be part of our Zoom Conference for graduate students and emerging scholars of American Studies on July 2 and July 3, 2020. Free Registration!
02.07.2020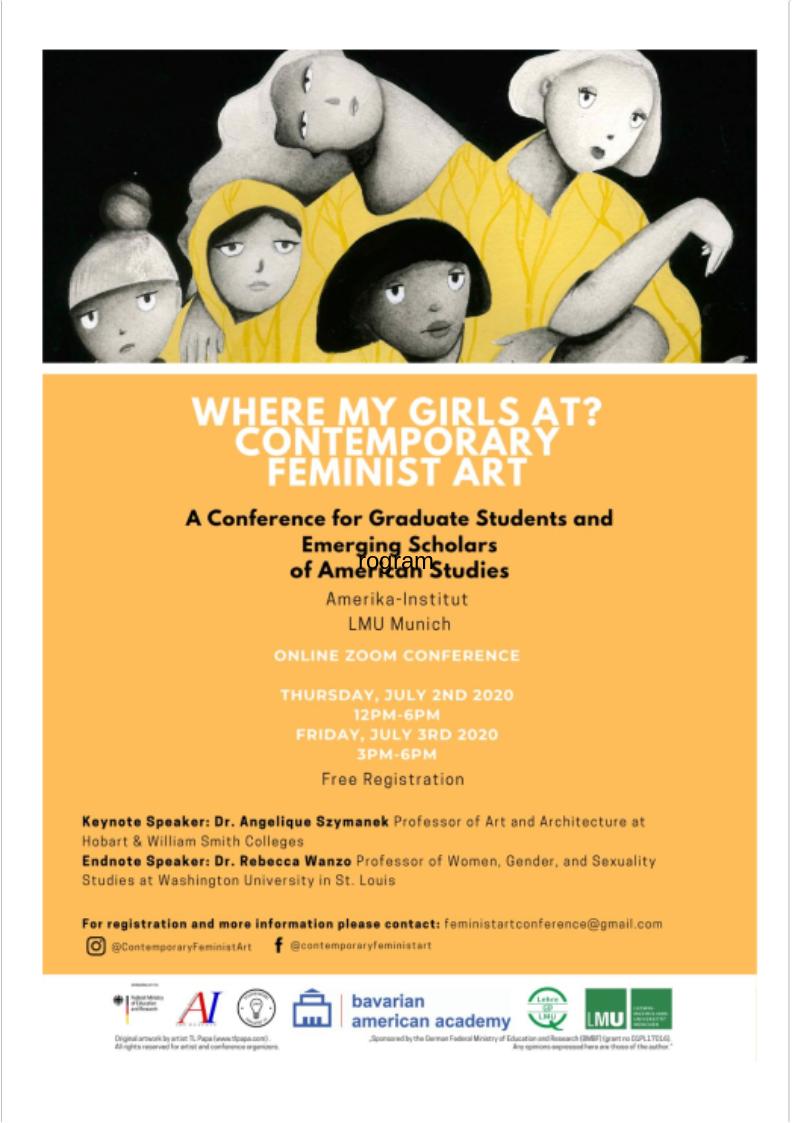 Against the background of the emergence of the #MeToo movement and Fourth Wave Feminism, this conference examines North American art and artivism and its capacity to inspire change, reformulate feminist ideas, and reimagine a feminist aesthetics. We aim to explore the role of art and visual culture in contemporary feminist movements as well as artistic practices by feminist artists.
For registration and more information please contact the organizers Megan Bosence, Bärbel Harju, Amelie Starke: feministartconference@gmail.com
Further information on the lectures and presenters can be found in the program (Downloads) as well as on our Facebook and Instagram.
Downloads